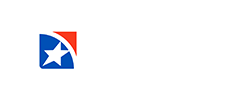 Savana unifies and orchestrates

your bank's channels, products, and processes to enable truly frictionless interactions with customers.
Enable Your Customers
Deliver one consistent and frictionless experience to your customers across all bank-assisted and consumer self-service channels.
Consolidate Your Processes
Manage your bank's processes and channel experiences holistically with one digital delivery platform driving core-to-customer orchestration.
Achieve Peak Operational Efficiency
Eliminate process silos, disjointed experiences, and multiple servicing solutions to exceed SLAs and customer expectations.
One platform, one experience

for your bank's operations and digital channels.
Optimize back-office operations with a unified banker experience. Your digital self-service will access the same centralized processes via APIs for unparalleled channel consistency.
Explore Solutions
Schedule a Demo
Explore the Savana Platform
Start with a single, streamlined experience for your bank's call center and operations - from here, you can go anywhere.
"We knew that the only way to create a more compelling customer value proposition was to lead with technology that enabled innovation, convenience, and speed of delivery from the core to the customer. Savana is a key component of our end-to-end solution."

Chip Mahan

Chairman and CEO, Live Oak Bank
"By partnering with Savana, we are doubling down on delivering truly frictionless customer experiences. The platform will enable us to bring our departments together and standardize workflows across the organization – taking Woodforest's frictionless 'universal banker' experience to the next level."

Richard Ferrara

EVP and CIO, Woodforest National Bank
"Savana's processes, paired with our beyond-competitive products, create a streamlined and attractive experience that brings our vision to life."

Dennis Zember

President & CEO, Primis Bank
"I can just move data from the one core one day and put it in the other, the customers would be none the wiser. This is the type of conversion we are focusing on going forward. I think Savana plays a key role in that."

Ganesh Kumar

Chief Strategy Officer, OFG Bancorp